The August Race is in the Books!
It was a great weekend! See pictures and find Links and more in the Gallery Section of the site along with comments and information in the section "Articles by Members for Members!"
Watch now for details about the September 2017 race at Road America.
Download the entry PDF here:
RA Entry Form Sept 2017_Final_v04_dk smaller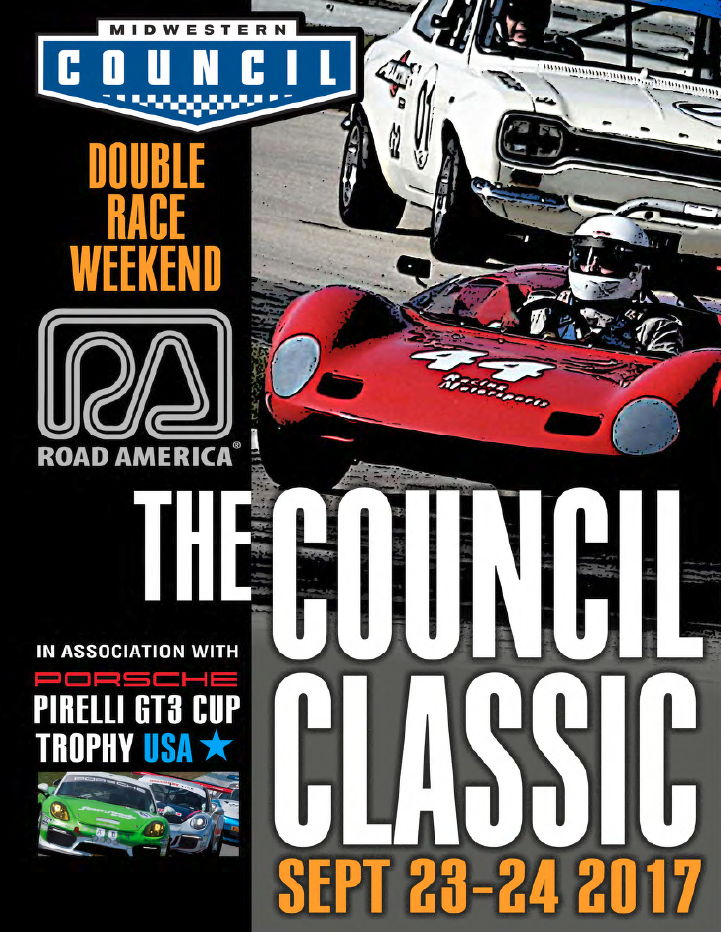 GLSCC is a member club of the Midwestern Council of Sport Car Clubs, a regional coalition of 7 similar clubs joined together to sanction road racing and autocross events.
GLSCC meets at 7:00PM the first Thursday of each month at the Machine Shed restaurant located at I94 and Hwy 164.
GLSCC members participate in wheel to wheel racing, autocross, high speed driving events, road rally, fun touring, and other enthusiast activities. We welcome anyone with like interests and enthusiasm to come and join Great Lakes Sport Car Club.
Please Join Us on Facebook!
https://www.facebook.com/greatlakes.sportcarclub